Book Direct for Added Benefits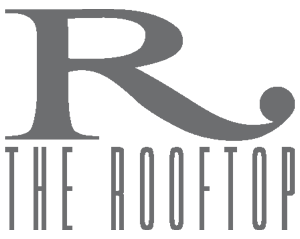 The Rooftop Bar Charleston
Awarded "Best Rooftop Bar" By Charleston City Paper since 2007!
The Rooftop Bar in Charleston is a perfect setting for an al fresco lunch or after work meeting spot to enjoy refreshing specialty cocktails, beer and wine.
The Rooftop is open seven days a week for lunch and dinner, offering sweeping views of the Charleston Harbor, Waterfront Park, The Arthur Ravenel Jr. Bridge, and more. The energy rises on weekends when both locals and visitors alike converge on The Rooftop for a fun lively evening of socializing and unbeatable views.
The Rooftop DOES NOT accept reservations.
For the Rooftop buy outs during our slow season, please contact our Sales Team sales@thevendue.com
Rooftop Bar Menu
Hours
11:30AM – 11:00pm Daily
Stay Connected
843.414.2337
To Start
MARGHERITA FLATBREAD — 12
San Marzano Sugo, Fresh Mozzarella, Basil, Olive Oil
BUFFALO CHICKEN FLATBREAD — 13
Blue Cheese, Jalapeño
CRACK FRIES — 12
Bacon, Cheese, Onion, Jalapeño
SIDE SALAD — 10
Greens, Strawberries, Walnuts, Feta, Raspberry Vinaigrette
To Share
BUFFALO CHICKEN DIP — 13
Blue Cheese, Celery, Pita Chips
SALSA, GUAC & QUESO TRIO — 16
Served with Tortilla Chips
GRILLED CHICKEN NACHOS — 17
Queso, Salsa, Jalapeño, Guac, Sour Cream
GREEK MEZE PLATE — 18
Hummus, Pita, Cucumber, Feta, Olives, Tomatoes, Peppadew Peppers, Artichokes, Ancient Grain Tabbouleh
Big Salads
TOMATO MOZZARELLA CAPRESE — 14
Sliced Tomatoes, Fresh Mozzarella, Basil, Olive Oil, Balsamic Drizzle
MEDITERRANEAN GRILLED CHICKEN SALAD — 15
Feta, Kalamata Olives, Tomatoes, Chopped Lettuce
Sandwiches
FISH TACOS — 15
Crispy Fried Mahi, Slaw, Salsa, Guac, Remoulade, Served with Tortilla Chips
GRILLED CHICKEN SANDWICH — 15
Pepper Jack, Chipotle Mayo, Lettuce, Tomato, Onion, Brioche Bun
CHEDDAR & BACON BURGER* — 16
Lettuce, Tomato, Onion, Served with Fries
CHICKEN FAJITA QUESADILLA — 14
Grilled Chicken, Pepper Jack, Peppers, Onions, Salsa, Guac, Sour Cream
* Consuming raw or undercooked meats, poultry, seafood, shellfish, or eggs may increase your risk of foodborne illness.
Specialty Cocktails
DARK HORSE — 12
Maker's Mark Bourbon, Turbinado Syrup, Black Walnut Bitters, Orange Oil
SUSPICIOUS MIND — 12
Bulleit Bourbon, St. George Spiced Pear Liquor, Aperol, Cinnamon, Lemon
ROOFTOP COLD BREW — 12
Tito's Vodka, Mt. Peak Espresso Rum, Six & Twenty Carolina Cream, Chilled Coffee
PIMM'S CUP — 11
Pimm's No.1, St. Germain, Lemon, Cucumber, San Pellegrino Limonata
RED MOON MARGARITA — 11
Jalapeno infused Lunazul Reposado Tequila, Cointreau, Blood Orange Puree, Lime, Sparkling Wine
SUNSET SPRITZ — 12
Ketel One Botanical Grapefruit & Rose, Aperol, Lemon, Prosecco
CAUGHT IN THE RAIN — 11
Cruzan Mango Rum, Coconut, Lime, Pineapple
STRAWBERRY BASIL LEMONADE — 11
Cathead Honeysuckle Vodka, House Made Basil Strawberry Lemonade, Fresh Basil Leaves
CRANBERRY MULE — 12
Deep Eddy Cranberry Vodka, Lime, Barrett's Ginger Beer
Rooftop Rockets
Award Winning Mixology offered in large format only. Kick off your party with style! (Equivalent of 10 cocktails.)
BLUSHING BEAUTY — 120
Tito's Vodka, Mint, Watermelon, Champagne
CAUGHT IN THE RAIN — 120
Cruzan Mango Rum, Coconut, Lime, Pineapple
Beer
LOCAL
COAST HOPART IPA — 7
North Charleston, SC
CATAWBA WHITE ZOMBIE WHITE ALE — 7
Morgantown, NC
FREEHOUSE GREEN DOOR IPA — 7
North Charleston, SC
PALMETTO LOW COUNTRY LAGER — 7
Charleston, SC
WESTBROOK ONE CLAW — 7
Mount Pleasant, SC
REVELRY POKE THE BEAR AMERICAN PALE ALE — 7
Charleston, SC
WESTBROOK WHITE THAI — 7
Mount Pleasant, SC
COMMON HOUSE ALE WORKS WISE ONE HEFEWEIZEN — 7
North Charleston, SC
WICKED WEED LIEUTENANT DANK IPA — 7
Asheville, NC
WICKED WEED SEASONAL SOUR — 7
Asheville, NC
SYCAMORE PUMPKIN LATTE BLONDE — 7
Charlotte, NC
IMPORT & DOMESTIC
BUD LIGHT — 5
CORONA EXTRA — 6
GUINNESS STOUT — 6
MICHELOB ULTRA — 5
MILLER LITE — 5
STELLA ARTOIS — 6
WHITE CLAW BLACK CHERRY — 6
Wine
SPARKLING
PROSECCO — 10/45
COSTAROSS
Veneto, Italy
BUBBLES — 13/58
MONTAND, CRÉMANT DR JURA
France, NV
CHAMPAGNE — 15/75
TAITTINGER
Reims, France, NV
BELLINI — 10/45
Veneto, Italy
WHITE
CHARDONNAY — 10/45
JOEL GOTT
Napa, CA
CHARDONNAY — 10/45
ST. FRANCIS
Sonoma, CA
PINOT GRIGIO — 10/45
IMPERO
Abruzzo, Italy
SAUV BLANC — 10/45
BRANCOTT
Marlborough, New Zealand
ROSE
ROSÉ — 11/48
SEGURA VIUDAS BRUT
Penedès, Spain
ROSÉ — 10/45
MON AMOUR
Friuli, Italy
SPARKLING ROSÉ — 10/45
MOSCATO ROSÉ
Villa Balestra, Italy
RED
PINOT NOIR — 10/45
10 SPAN VINEYARDS
Central Coast, CA
MONTEPULCIANO — 10/45
IMPERO COLLECTION
Abruzzo, Italy
MALBEC — 10/45
KAIKEN
Mendoza, AR
CAB SAUV — 10/45
SILVER TOTEM
Columbia Valley, WA
Featured at The Vendue Hotel in Charleston
Browse an exclusive and handpicked collection of our hotel packages, things to do in Charleston, art exhibitions and more.
Recognized by the New York Times, Charleston's most iconic rooftop restaurant and bar offers panoramic views of the Holy City skyline and legendary harbor.

Our goal is to inspire guests through our robust art program. Explore the work on display at our Charleston art hotel.

Browse a collection of carefully crafted hotel packages to create a unique Charleston experience. We also feature special offers throughout the year.