An Art hotel. Staring isn't rude.
We have a thing for art. Wander around. Get audacious. Get inspired. Soak it up. It might spark conversation. It might provoke. But mostly, we hope it pleases you well.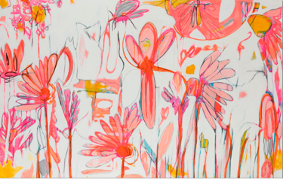 Our Ace Artist in Residence
Fred Jamar
Fred Jamar, our artist in residence whose studio is at 26 Vendue, is a native of Belgium. He has quite a backstory. You'll be surprised. Swing by. Say hello, and ask him about it while you immerse yourself in his paintings.
View Fred's Work
Art Inquiries
Want art? Create art? Inquire below.
Yes, most of our art is for sale. Take a piece home with you. If it speaks to you here, it will surely sing to you there. Are you an artist? We like you already. Maybe our walls should host you? Let's find out.
Worth Noting
Keep exploring. There's more to discover.
Featured at The Vendue – Charleston's Art Hotel.